Festival News: WA: Seattle: 12/5 & 12/6: Washington Brewers Guild "Winter Beer Fest" returns for another year of warmth and beer.
Press Release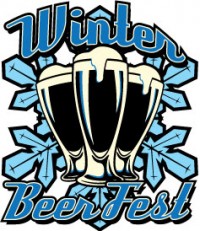 (Seattle, WA) ... - Washington Brewers Guild will present the annual Winter Beer Fest. Now in the second year at the historic Hangar 30 the festival features 50 Washington Brewers and over 130 different beers and for the first time a couple of local ciders. This festival is for the BIG beer lover with additions of sugar and spice and everything nice!
Featuring a wide variety of winter and holiday inspired beers.
·
Big winter warmers such as Seattle local Stoup Brewing's English inspired Winter Warmer or Kulshan Brewing's Kitten Mittens Winter Ale from Bellingham.
·
Dark and hearty brews with Imperial Stouts from Boundary Bay, Imperial Oatmeal Stout, Georgetown Brewing, Oharov Russian Imperial Stout, 7 Seas, Chili Pepper Imperial Stout and more.
·
Wood aged beers make a showing with Frosty Frog of Issaquah, aged in Dead Guy Whiskey barrels, Sound Brewing of Poulsbo with their Whiskey Barrel Mayan CaveBear and Hilliard's of Seattle with Fino Countdown a sherry barrel aged Industrial Porter.
·
Some lighter seasonal, sour and spiced beers are well represented including Snipes Mountain's Winter Valley a cranberry and apple wheat saison from Sunnyside, Big Al's Hopped Farm House Ale brewed with brettanomyces, Bing from Naked City in Greenwood, their take on an English Old Ale with cherries and spice or how about a Cinnamon Coconut Porter from Scuttlebutt in Everett.
The Winter Beer Festival will host one session on
Friday, December 5 from 5:00PM to 9:00PM
and two sessions on
Saturday, December 6 from Noon to 4:00PM
and
5:30 to 9:30PM
. $25 in advance or $30 at the door, if tickets are still available. Advance purchase is recommended. Separate tickets are required for each session. Admission includes a commemorative tasting glass and six 5 ounce samples. Additional tokens may be purchased for $1.50 each. Tickets are available online at
wwww.washingtonbrewersguild.org
and at select ticket outlets. This is a 21-and-over-only event.
WASHINGTON BREWERS GUILD 2014 WINTER BEER FEST
Friday, December 5th and Saturday, December 6th
Friday Session 5:00PM to 9:00PM
Saturday, Session 1:

12:00PM to 4:00PM

, Session 2:

5:30PM to 9:30PM
Doors open 15 minutes before each session begins.
Taps close 30 minutes before closing each session. Separate tickets required for each session.
Hangar 30 at Warren G. Magnuson Park
$25 advance tickets or $30 at the door, if still available. Admission includes a commemorative tasting glass and six 5 ounce samples. Additional sampling tokens available for $1.50. Must be 21 years old or older and have a valid ID to be admitted. Designated driver admission is $5 and available at the door only.
Several Food Trucks will be on site to satisfy and compliment the hearty beers.
Theo Chocolates,
www.theochocolate.com
, will be sampling chocolate. These rich winter brews pair exceptionally well with the deep and intense flavors of Theo's hand crafted confections.
Taylor Shellfish Farms,
www.taylorshellfishfarms.com
, will be sampling oysters during the festival. Stouts and Porters with their dark roast flavors have been a traditional accompaniment to these briny delicacies.
Washington Brewers Guild is a non-profit organization whose mission is to build a community of brewers, promote the quality of craft beer in Washington and protect the interests of brewers and beer drinkers.
Northwest Beer Guide