Industry News: Pacific Northwest: Oregon, Idaho, Washington; bring home 31 medals at this year's Great American Beer Festival
This past weekend, October 4th, 61 breweries from the Pacific Northwest were awarded 31 medals. Best of the three states was Oregon, who took home 21 medals (out of 31 breweries), while Washington received 8 (out of 24 breweries), followed by Idaho with 3 (out of 5 breweries).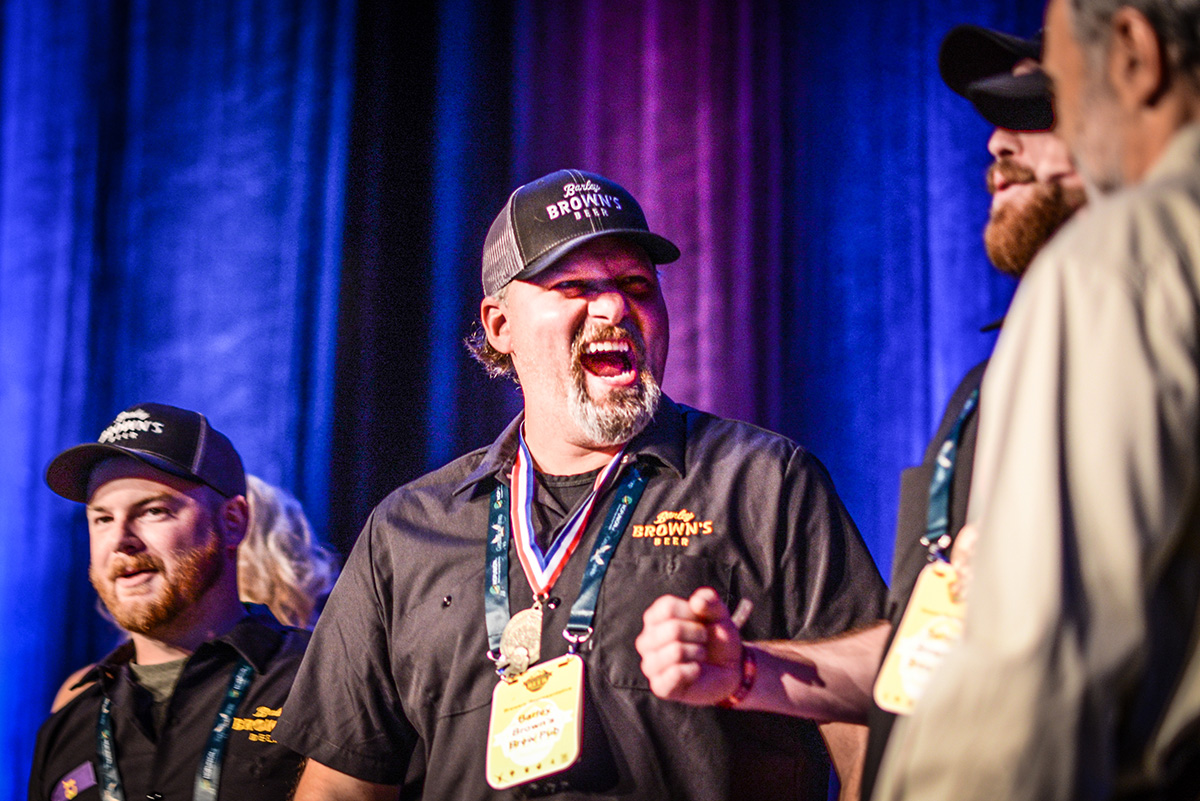 Oregon's dominates the Pacific Northwest
Hailing from Baker County, Barley Brown's was the winningest brewery (among all Pacific Northwest states) at 4. For co-owner Tyler Brown, this marks the 18th medal scheduled to be nailed to the walls of the brewpub.
But if there was a theme (for this year's winning brewers) it would be 'The Rose knows'. Breaking it down, Breakside was the top winner with 2 (1 Gold for their Breakside India Pale Ale and 1 Bronze for their Wanderlust India Pale Ale). Complimenting brewer Ben Edmund's wins, breweries The Commons Myrtle (Silver), Old Town I'd Like to Buy the World a Kolsch (Silver), Ground Breaker Dark Ale (Gold), & 13 Virtues Weizenbock (Silver); also took home medals.
We're honored to have won two of the most competitive medals at this year's GABF. We're incredibly proud of our entire team-- brewers, cellarmen, administration, and pub staff-- who have contributed to our successes over the years. We're also indebted to all of our amazing friends and mentors at other great craft breweries who have shared their knowledge with us and helped us to make better beer. Their generosity of mind is what makes the craft beer industry so special. This awesome moment is only sweetened by the fact that these are the two beers that we produce the most, that we have refined the most, and that our customers love the most. –Ben Edmunds, Breakside Brewing
Not to be outdone, Bend shared 5 awards between 4 breweries. Taking the top spot this year was 10 Barrel Brewing with 3 medals (2 Bronze (P2P and Amber Waves) and 1 Gold for Cucumber Crush.
"We're just trying to make rad beers and represent Central Oregon in the craft scene. It was a big day for us. GABF is the Super Bowl of beer awards and our brewers work extremely hard pushing the envelope so I'm glad they could get recognized for their hard work." –Jeremy Cox, 10 Barrel Brewing Co.
Fremont Brewing leads all breweries from the Evergreen state.
Meanwhile, in the state of Washington, Fremont Brewing received 2 medals (Silver for Summer Ale and Silver for Bourbon Barrel Aged Dark Star), followed by Propolis (Gold for Beltane), Chuckanut (Gold for Chuckanut Dunkel, White Bluffs (Gold for Red Alt), Airways (Gold for Pre-Flight Pilsner), Silver City (Silver for Old Scrooge), and Sound (Bronze for Dubbel Entendre).
Our pilsner is a beer we're constantly tweaking – from batch to batch – to get it to where we think it should be. I call it our ultimate work in progress. It's thrilling to be recognized for the hard work we've put into that beer with a GABF Gold. –Alex Dittmar, Airways Brewing Company
We at Sound Brewery are honored to be a part of the Washington brewing community that brought 10 Medals back from the Great American Beer Festival this year! Our Dubbel Entendre Belgian Style Dubbel now has a GABF Bronze medal to compliment it's 2 Silvers from the North American Brewing Awards, and a Silver from the Washington Beer Awards. –Mark Hood, Sound Brewing
Idaho takes home 3 medals between three breweries.
Finally Idaho, took a 3 way split; between Sockeye (Bronze for Power House Porter), Grand Teton (Silver for Ale 208), and Kootenai (Bronze for McGreagor Scottish Ale).
About the Great American Beer Festival
The Great American Beer Festival is the premier U.S. beer festival and competition.
Each year, GABF represents the largest collection of U.S. beer ever served, in a public tasting event plus a private competition. GABF brings together the brewers and diverse beers that make the U.S. the world's greatest brewing nation.
GABF was founded in 1982, and has been growing and evolving along with the American craft brewing industry ever since.
The Great American Beer Festival takes place at the Colorado Convention Center in Denver. Please visit the Travel section for hotel accommodations, public transportation, driving and parking information and to learn more about the area.