Festival News: WA: Seattle: Craft Beer + Food announces the release of more tickets to public.
Press Release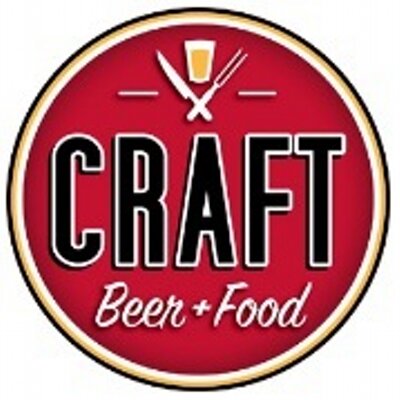 Craft + Food, an Event Celebrating Local and Food
Additional tickets going on sale Thursday for Seattle's fourth annual, sold out food and pairing event
Seattle, WA – September 16, 2014 –The Washington Blog, producers of Craft + Food, announced today that additional tickets for the event will go on sale at on Thursday, September 18. The first round of tickets sold out in just three days when they went on sale in August.
Craft + Food happens on Wednesday, September 24 at the Palace Ballroom in downtown Seattle, a new venue for this fourth annual event. This year there is also a new event beneficiary, Washington Wild's Brewshed® Alliance program.
"I'm not surprised ticket sales have been brisk," says Kendall Jones, Co-Founder of the Washington Blog and one of the event's organizers. "Craft + Food is a fantastic event, featuring food from some of the area's best restaurants paired with some of the world's best . Nobody should be surprised that an event bringing great food and great together is so popular. This is Seattle. It's what we do. I'm just glad we've found a way to release more tickets."
At the event, guests have an opportunity to sample up to thirteen different food and craft pairings provided by local restaurants and breweries. To create unique and delicious pairings, Craft + Foodpartners top restaurants from around the Seattle area with local breweries. Chefs work side-by-side with brewers to devise outstanding combinations that highlight how can be part of an elevated dining experience.
Among the restaurants participating in Craft + Food, Chef John Howie's Beardslee Public House will make its debut. The soon-to-be-open restaurant and brewery will serve a dish paired with brewed by Beardslee's Head Brewer Drew Cluley.
Also debuting at the event, Tom Douglas' new to-be-named Mexican-themed cantina-style eatery, which will serve up food paired with from Fremont Brewing Company.
Other participating restaurants include Bell + Whete, Bookstore Bar & Café, the Dahlia Lounge, Little Water Cantina, Luc, Marination Mobile, Ravish on Eastlake, Schooner Exact, Taylor Shellfish, Trelllis, and Watershed Pub & Kitchen.
Brewery participants include Beardslee Brewing, Black Raven Brewing, Charging Hippo Brewing, Chuckanut Brewery, Elysian Brewing, Fremont Brewing, Georgetown Brewing, Hi-Fi Brewing, Pike Brewing, Reuben's Brews, Schooner Exact Brewing, Stoup Brewing, and Two Beers Brewing.
Guests are encouraged to enjoy the event responsibly and use Uber for safe transportation. Using the promotional code CBFSEA14, first time Uber users will receive a free ride (up to $20). Uber will also donate $5 to Washington Wild for each first ride taken using the code. To sign up, new users should visit
http://www.uber.com/go/CBFSEA14
Craft + Food
Wednesday, September 24
6:00 p.m. - 9:00 p.m.
The Palace Ballroom
2100 5th Ave, Seattle, WA 98121
About the Washington Blog: Founded in 2008 by Kendall Jones and Kim Sharpe Jones, the Washington Blog (http://www.washingtonbeerblog.com) is the premier online source for news and information about the local and brewing scene. The blog provides a single source for news and information about festivals and events, new brewery openings, new releases, and anything else related to craft in the evergreen state. Kendall Jones is also a freelance writer, providing - and travel-related stories to Seattle magazine, SIP Northwest magazine, Outdoors Northwest magazine, and others.
About Washington Wild and Brewshed Alliance: Washington Wild protects and restores wild lands and waters in Washington State through advocacy, education and civic engagement. The Brewshed® movement is led by Washington Wild in Washington State. A Brewshed is the link between clean healthy watersheds and superior local beers, because clean water makes better . The Brewshed movement is a great reason for conservation-minded craft -lovers to gather in honor of healthy watersheds and local microbrews, all while supporting local breweries.
Northwest Beer Guide